Spider Promotion
Printed Phone Selfie stick,Monopod selfie stick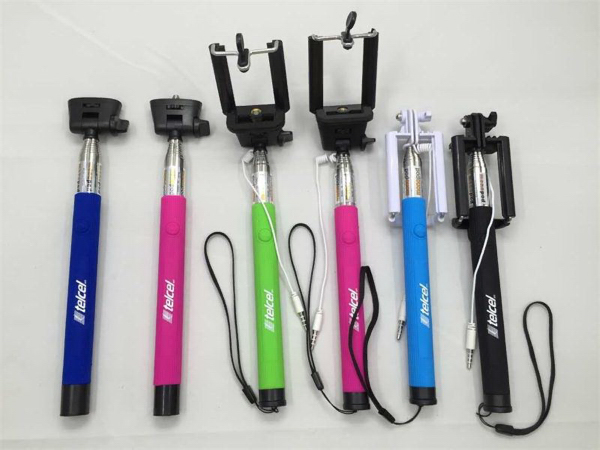 Product name : Printed Phone Selfie stick,Monopod selfie stick
Model No. : S0441
Price : $3.143 and up
Products Category: > Mobile Accessories

Category
Mobile Accessories-Selfie Sticks
Material
Steel
Size
5.4 " x 1.2 " x 2.75 "
Color
Blue, White, Black, Red, Yellow, Green
Monopod Holder and Stick 2 in 1. Fully adjustable to the desired angle, tilt, and length and unique totable head for easy adjustment to any angel. Easy to create self-portrait or take pictures from the target crowd. Your logo is available.This is a very convenience photo self timer electronic product .There is wireless self timer lever,USB charging cable.Young person will like it so much .Material has silicon, stainless steel .
| Quantity | 100 | 250 | 500 | 800 | 1,000 |
| --- | --- | --- | --- | --- | --- |
| Price(R) | $4.143 | $3.857 | $3.571 | $3.429 | $3.143 |
Send Inquiry :
Contact Us
Name: Spider Promotion
Tel: 626 376 9025
Fax: 626 956 0943
E-mail: info@spiderpromotion.com
Add: 233 south 7th Ave ,City of industry Ca 91746