Spider Promotion
Car Charger USB Car Charger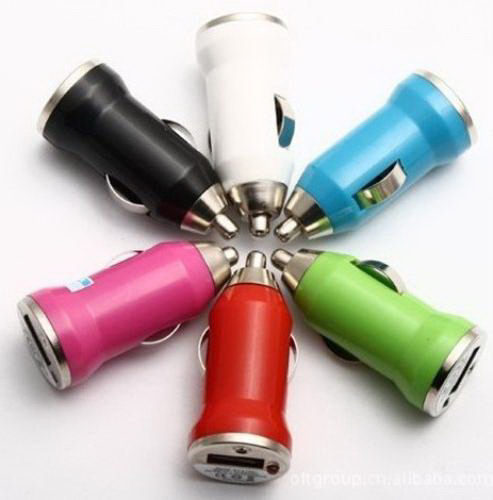 Product name : Car Charger USB Car Charger
Model No. : S0952
Price : $0.50 and up
Products Category: > AUTO DASH ACCESSORIES

Category
AUTO DASH ACCESSORIES; BATTERY RECHARGERS & ADAPTORS-GENERAL; ENVIRONMENTALLY FRIENDLY PRODUCTS; LED PRODUCTS; Mobile Accessories-General
Material
ABS
Size
0.9 " x 0.9 " x 2.16 "
Color
White, Blue, Red, Green, Black
Put the charger plugs into your car's cigarette lighter socket and turns it into a powered USB port. This is suitable for use with cell phones and electronic appliances that support USB charging. It has an LED power indicator.Your logo will be printed on it.
| Quantity | 1,000 | 2,500 | 5,000 | 8,000 | 10,000 |
| --- | --- | --- | --- | --- | --- |
| Price(R) | $0.786 | $0.714 | $0.643 | $0.571 | $0.50 |
Send Inquiry :
Contact Us
Name: Spider Promotion
Tel: 626 376 9025
Fax: 626 956 0943
E-mail: info@spiderpromotion.com
Add: 233 south 7th Ave ,City of industry Ca 91746