Wired Selfie Stick Monopod for mobile phone and camera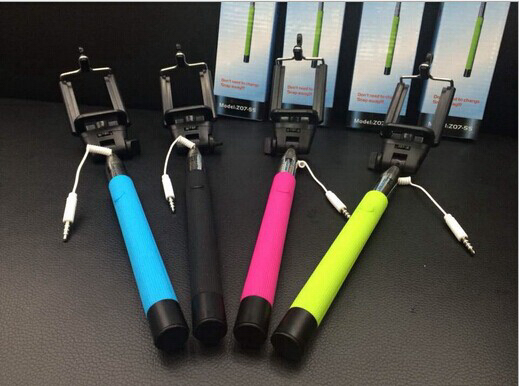 Product name : Wired Selfie Stick Monopod for mobile phone and camera
Model No. : S2286
Price : $3.83 and up
Products Category: > Mobile Accessories

Category
Mobile Accessories-Selfie Sticks
Material
ABS
Size
8 5/8 "
Color
Black, Gray, White, Gold, Silver, Yellow, Green
Samples
Spec Sample, Product Sample
Monopod Holder, Wired Shutter and Stick 3 in 1, doesn't need any apps, bluetooth or battery, most convenient type. Perfect for any self-respecting selfie addict as it shoots from both the front and rear cameras simultaneously. These extendable arms, popular particularly in Asia, attach to your camera and mobile phone, allow you to take group shots, without the awkwardness of asking a stranger to do it for you. Compatible for Android 4.2.2 above and for IOS 5.01 above.
| Quantity | 500 | 1,000 | 5,000 | 10,000 | 20,000 |
| --- | --- | --- | --- | --- | --- |
| Price(R) | $6.48 | $5.92 | $4.35 | $4.02 | $3.83 |
Send Inquiry :
Contact Us
Name: Spider Promotion
Tel: 626 376 9025
Fax: 626 956 0943
E-mail: info@spiderpromotion.com
Add: 233 south 7th Ave ,City of industry Ca 91746