Stylish Pill Cutter And Pill Box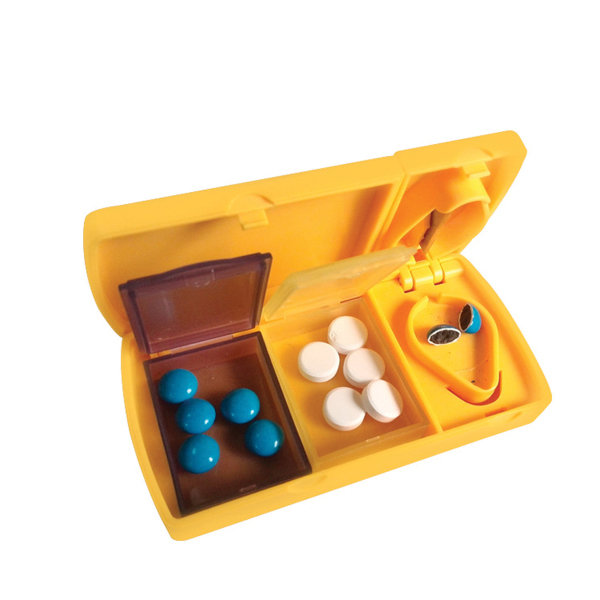 Product name : Stylish Pill Cutter And Pill Box
Model No. : S7088
Price : $1.56 and up
Products Category: > CUTTERS

Category
CUTTERS; PILL BOXES
Size
3 3/4 " x 1 8/9 " x 2/3 "
Material
Plastic
Color
White, Black, Red, Blue, Green, Yellow, Orange, Silver, Gray
Stylish Pill Cutter And Pill Box. This Pill box has two pill boxes and a pill cutter. It's very convenient to store and cut pills. We can print logo as per your requirements.
| Quantity | 5,000 | 8,000 | 10,000 | 15,000 | 20,000 |
| --- | --- | --- | --- | --- | --- |
| Price(R) | $2.10 | $1.89 | $1.79 | $1.68 | $1.56 |
Send Inquiry :
Contact Us
Name: Spider Promotion
Tel: 626 376 9025
Fax: 626 956 0943
E-mail: info@spiderpromotion.com
Add: 233 south 7th Ave ,City of industry Ca 91746