Apple Slicer/Cutter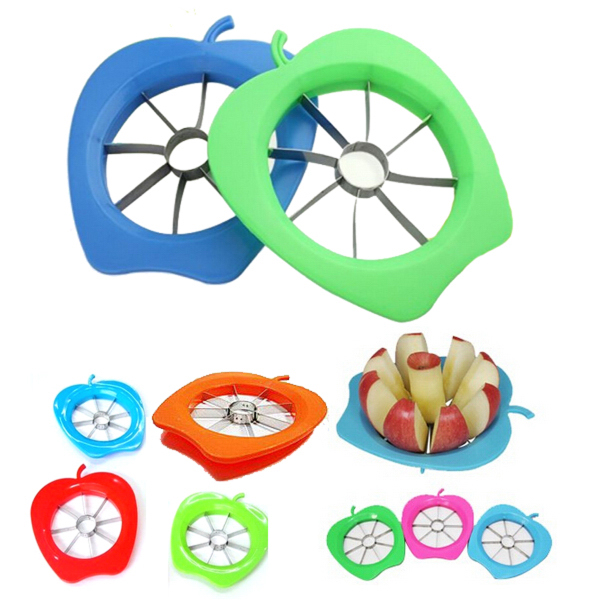 Product name : Apple Slicer/Cutter
Model No. : S1055
Price : $0.81 and up
Products Category: > CUTTERS

Category
CUTTERS
Material
Plastic-Stainless Steel
Size
6 1/3 " x 5 1/3 "
Color
Red, Blue, Assorted, Green, Yellow, Pink, Purple, Orange
Shipping Dimensions
22 4/5 " x 14 3/5 " x 17 2/5 "
The blade is made of high quality stainless steel and it works by putting it on top of the apple and pressing the cutter to the bottom. The apple can be easily split split into 8 pieces keeping the core removed. It is an ideal and useful product to make fruit salad. The logo is in silkscreen print on the plastic shell to ensure brand awareness. Lead time may be 8 weeks when the quantity exceeds 2,500 PCs.
| Quantity | 500 | 1,000 | 2,500 | 5,000 | 10,000 |
| --- | --- | --- | --- | --- | --- |
| Price(R) | $1.78 | $1.53 | $1.39 | $1.04 | $0.81 |
Send Inquiry :
Contact Us
Name: Spider Promotion
Tel: 626 376 9025
Fax: 626 956 0943
E-mail: info@spiderpromotion.com
Add: 233 south 7th Ave ,City of industry Ca 91746