Spider Promotion
USB Car Charger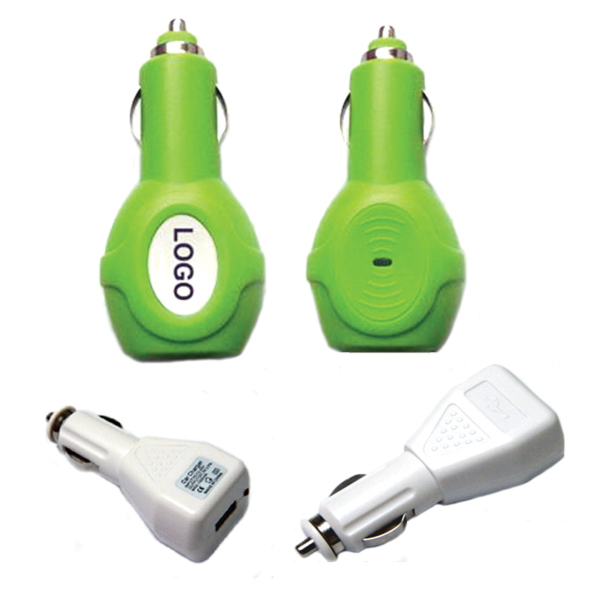 Product name : USB Car Charger
Model No. : S1454
Price : $1.20 and up
Products Category: > AUTO DASH ACCESSORIES

Category
AUTO DASH ACCESSORIES; BATTERY RECHARGERS & ADAPTORS-GENERAL; Mobile Accessories-General; PHONE ACCESSORIES
Material
Plastic
Size
3 1/2 " x 1 1/2 " x 11/7 "
Color
Green, White, Assorted
Shape
Automobile
The USB car charger features input voltage 12-24v, output voltage 5v and current output 1000 milliampere. It is compatible with smart phones, tablet, MP3, camera and more electronic. It keeps charging the cell phone or tablet powered by car. It's is hot sales item because it powers the phones anytime you drive. Dimension: 3 1/2"L x 1 1/2"W x 1 1/7"H.
| Quantity | 250 | 500 | 1,000 | 2,500 | 5,000 | 10,000 |
| --- | --- | --- | --- | --- | --- | --- |
| Price(R) | $2.66 | $1.97 | $1.52 | $1.33 | $1.27 | $1.20 |
Send Inquiry :
Contact Us
Name: Spider Promotion
Tel: 626 376 9025
Fax: 626 956 0943
E-mail: info@spiderpromotion.com
Add: 233 south 7th Ave ,City of industry Ca 91746