Spider Promotion
Stainless Luggage Tags;Metal Luggage Tag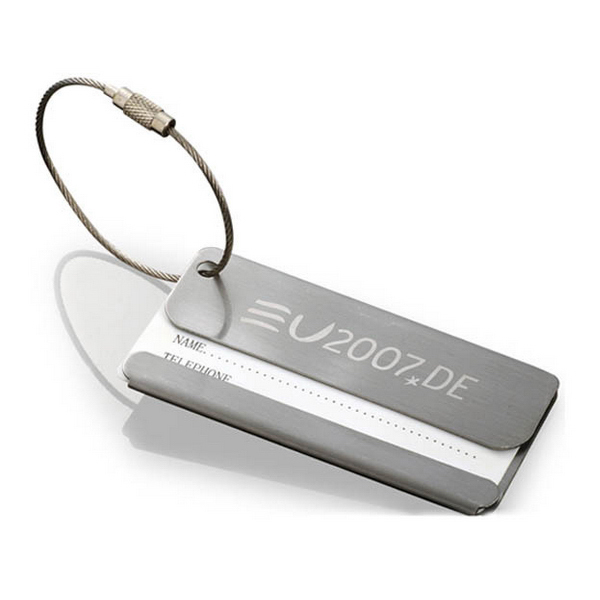 Product name : Stainless Luggage Tags;Metal Luggage Tag
Model No. : S0059
Price : $0.543 and up
Products Category: > BAGGAGE TAGS

Category
BAGGAGE TAGS
Material
Stainless Steel
Size
3.1 " x 1.6 " x 0.1 "
Color
Pink, Red, Yellow, Orange, Green, Blue, White, Black
This stainless luggage tag has a viewing window with an identification label. The tag has one vinyl sleeve to protect the inserted business card from water. There is a durable metal cable and a sturdy buckle to keep the card secure.
| Quantity | 1,000 | 2,500 | 5,000 | 10,000 | 15,000 |
| --- | --- | --- | --- | --- | --- |
| Price(R) | $0.743 | $0.657 | $0.614 | $0.586 | $0.543 |
Send Inquiry :
Contact Us
Name: Spider Promotion
Tel: 626 376 9025
Fax: 626 956 0943
E-mail: info@spiderpromotion.com
Add: 233 south 7th Ave ,City of industry Ca 91746