Power Bank Charger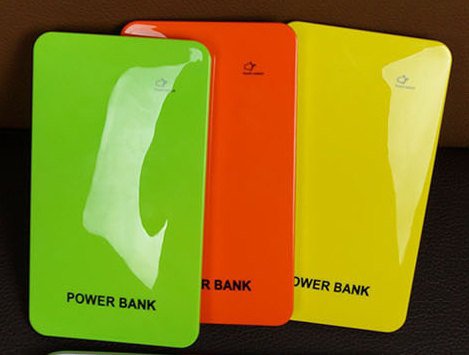 Product name : Power Bank Charger
Model No. : S2080
Price : $3.44 and up
Products Category: > BATTERY RECHARGERS & ADAPTORS

Category
BATTERY RECHARGERS & ADAPTORS-POWER BANKS
Material
ABS
Size
4.7 " x 2.5 "
Color
Green, Yellow, Red, Black, White
Samples
Product Sample, Spec Sample
Power Up your smartphone or tablet outside with our Power Banks. Each of these 2200 Mah Power Bank Cell Phone Charger is great for charging cell phones, tablet devices, and more. Each includes a charging cable and manual and a gift box and can be charged up to 300 times. Their input is DC 5V, 1000Ma, with an Output of 5V, 1000mA.
| Quantity | 500 | 1,000 | 2,000 | 5,000 | 100,000 |
| --- | --- | --- | --- | --- | --- |
| Price(R) | $7.22 | $6.10 | $5.96 | $5.87 | $3.44 |
Send Inquiry :
Contact Us
Name: Spider Promotion
Tel: 626 376 9025
Fax: 626 956 0943
E-mail: info@spiderpromotion.com
Add: 233 south 7th Ave ,City of industry Ca 91746