Inflatable Swimming Armband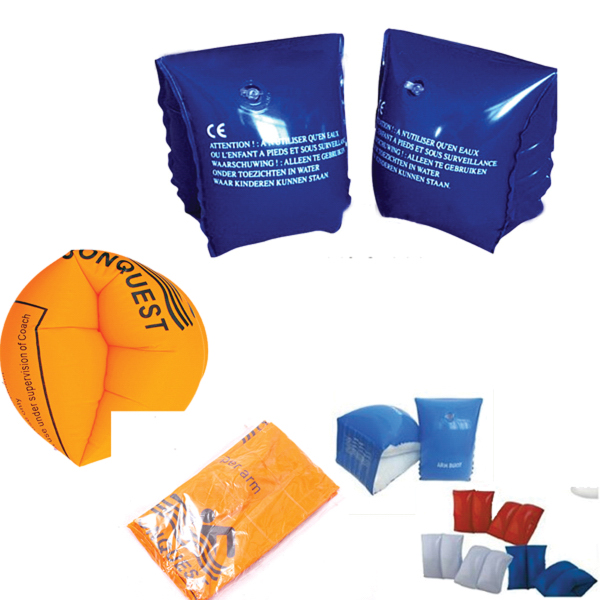 Product name : Inflatable Swimming Armband
Model No. : S1093
Price : $0.47 and up
Products Category: > INFLATABLE ACCESSORIES

Category
INFLATABLE ACCESSORIES
Size
8 " x 8 "
Material
PVC
Color
Blue, Yellow, Assorted, Orange, Red, White
Shipping Dimensions
22 1/2 " x 11 4/5 " x 16 1/2 "
This inflatable armband is made of poly vinyl chloride that measures 8"L x 8"W. After inflation and put on the armband, it helps swimming learner or children float. Customized logo is printed on band making the brand exposure. This is an ideal promotional product for beach events, swimming, boating and more. Super save shipping cost. Price for piece.
| Quantity | 1,000 | 2,000 | 5,000 | 10,000 | 20,000 | 40,000 | 100,000 |
| --- | --- | --- | --- | --- | --- | --- | --- |
| Price(R) | $1.57 | $1.24 | $1.10 | $0.70 | $0.58 | $0.49 | $0.47 |
Send Inquiry :
Contact Us
Name: Spider Promotion
Tel: 626 376 9025
Fax: 626 956 0943
E-mail: info@spiderpromotion.com
Add: 233 south 7th Ave ,City of industry Ca 91746