Spider Promotion
Flame Bluetooth Speaker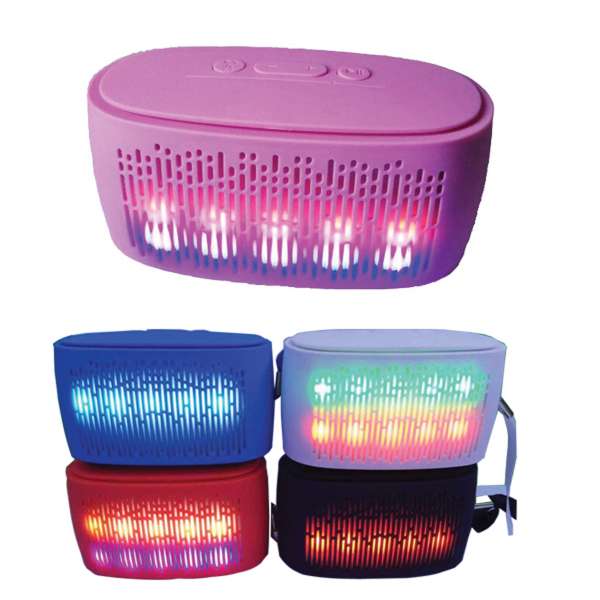 Product name : Flame Bluetooth Speaker
Model No. : S1744
Price : $10.87 and up
Products Category: > ENVIRONMENTALLY FRIENDLY PRODUCTS

Category
ENVIRONMENTALLY FRIENDLY PRODUCTS; LED PRODUCTS; Light Up Novelties-General; Mobile Accessories-General; Speakers-Wireless
Material
Plastic
Size
4 3/5 " x 2 1/3 " x 2 1/5 "
Color
Black, White, Pink, Red, Blue
The Bluetooth Speaker comes with hollow out flames and built in LED light. This dual track speaker is powered by 450 mAh lithium battery featuring input DC3V/400 mAH and 4ohm 3W speaker. Black, white, pink, red and blue is available. It comes with Bluetooth, AUX and stereo FM modes. The light up speaker is ideal for night events, pub and more.
| Quantity | 100 | 250 | 500 | 1,000 | 2,500 |
| --- | --- | --- | --- | --- | --- |
| Price(R) | $15.81 | $14.10 | $13.04 | $11.94 | $10.87 |
Send Inquiry :
Contact Us
Name: Spider Promotion
Tel: 626 376 9025
Fax: 626 956 0943
E-mail: info@spiderpromotion.com
Add: 233 south 7th Ave ,City of industry Ca 91746