Spider Promotion
3 Color Fan Face Paint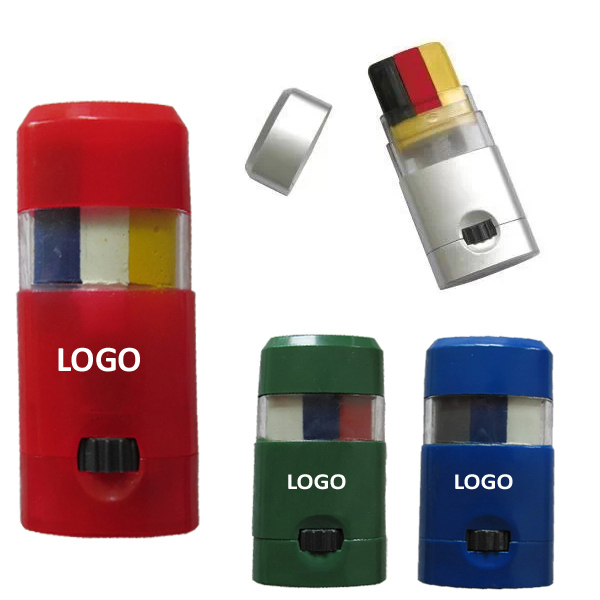 Product name : 3 Color Fan Face Paint
Model No. : S1831
Price : $0.97 and up
Products Category: > Cheering Accessories

Category
Cheering Accessories-General; PAINT
Material
ABS Plastic
Size
2 7/8 " x 1 1/4 " x 7/10 "
Color
Silver, Assorted
Shape
Baseball, Basketball, Football, Hockey, Soccer
This 3 color face paint comes with an ABS plastic shell and non toxic assorted colored wax. It is customized then used to paint fan's faces for soccer, basketball, and tennis games. Just take the lid from the base and screw up the wax, just like lipstick. Customized logo can be put on the barrel for brand exposure.
| Quantity | 500 | 1,000 | 2,500 | 5,000 | 10,000 | 15,000 |
| --- | --- | --- | --- | --- | --- | --- |
| Price(R) | $2.20 | $1.67 | $1.55 | $1.29 | $1.02 | $0.97 |
Send Inquiry :
Contact Us
Name: Spider Promotion
Tel: 626 376 9025
Fax: 626 956 0943
E-mail: info@spiderpromotion.com
Add: 233 south 7th Ave ,City of industry Ca 91746